Stacy Glen Tibbetts

Singer/Songwriter - Guitarist - Composer/Lyricist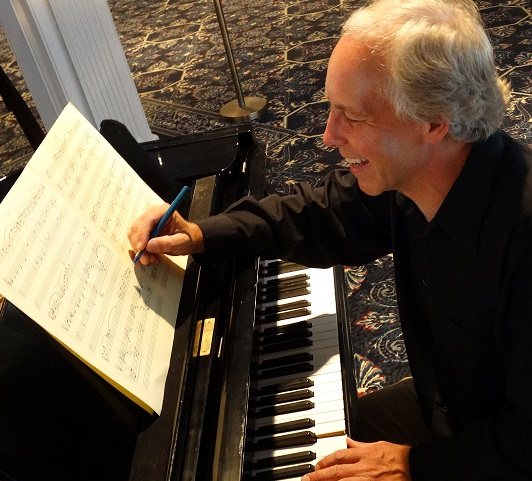 "You SURE have ability as a composer. Your
tunes are -- here's a word we rarely hear anymore --
catchy, and I'm delighted to have caught them."
-- Peter Filichia, Newark, NJ Star-Ledger,
www.masterworksbroadway.com
"Stacy is a fantastic promoter."
-- Elaine Meder, Webster's Bookstore Cafe
"The heart of the American songwriter in all its basic glory."
-- Independent Songwriter magazine, 2002

"Stacy Glen is a man I'd go out of my way to see. . ."
-- Judith Pellowe, The Hippo Press, Manchester, NH
UPCOMING:


Saturday, April 29, 10 AM
St. Andrew's Lawn
Downtown State College
Children's Songs!!

Central PA People's Climate Day
Friday, May 19, 8-10 PM
Zola Kitchen and Wine Bar
With Leah Mueller and Her Rhythm

Tuesday, May 23, 11:30 AM
Village at Penn State Atrium

We're Back on the Patio in 2017!! Every Friday, May 26 - Sept. 1, 2017 Stacy performs 5:30 - 8:30 PM at
The Nittany Lion Inn
Featuring a buffet tapas of PA meats on the grill, local brews, wines, and spirits
"PA on the Patio" Official Info
LATEST UPDATES: Our Facebook Page


RECENT APPEARANCES:

Thursday, April 6, 8-10 PM
Zola Kitchen and Wine Bar
With Leah Mueller and Her Rhythm
Thursday, March 30, 8-10 PM
Zola Kitchen and Wine Bar
With Leah Mueller and Her Rhythm
Thursday, March 23, 11:30 AM
Village at Penn State Atrium

Thursday, March 2, 8-10 PM
Zola Kitchen and Wine Bar
With Leah Mueller and Her Rhythm

Tuesday, February 21, 11:00 AM
Village at Penn State Atrium

Tuesday, January 24, 11:30 AM
Village at Penn State Atrium

Sunday, December 18, 11:00 AM
Village at Penn State Atrium

Wednesday, December 14
Private Party, Nittany Lion Inn
The Stacy Glen Trio
With Chris Gamble and Bob Hart


PREVIOUS PERFORMANCES LIST