NEW ORIGINAL SONG DEMO: "CANADA"
MP3 DEMO and LEADSHEET


Demo credits: Chris Brenne, lead guitar
Stacy Glen Tibbetts, rhythm guitar and vocals


RECENT ORIGINAL SONG DEMO: "PROSPECT PARK"





Centre County Gazette article

PRESS RELEASE


Out On The Town:
New Songs by Stacy Glen Tibbetts

Featuring vocalist Catherine Dupuis,
the Hirsch Jazz Quartet, Markus Hauck,
and special guests.
Purchase here or at CDBABY.COM
NOW ON ITUNES!

"Out On The Town draws on influences from musical theater's Golden Age and isn't afraid to be conspicuous about it. There's bouncy swing reminiscent of Harry Warren and lush, melodious chord progressions that Cole Porter would be pleased with. 'Waiting' . . . even recalls the minor key 'character study' ragtime of Kurt Weill."
-- Dan Kunz, CDT

"Out On The Town is a contemporary take on timeless genres. Tibbetts shows that even classic genres like swing and jazz can sound fresh with the right kind of arrangement and attitude."
-- Shawn Christ, Voices
"You SURE have ability as a composer. Your
tunes are -- here's a word we rarely hear anymore --
catchy, and I'm delighted to have caught them."
-- Peter Filichia, Newark, NJ Star-Ledger,
www.masterworksbroadway.com
"Stacy is a fantastic promoter."
-- Elaine Meder, Webster's Bookstore Cafe
"The heart of the American songwriter in all its basic glory."
-- Independent Songwriter magazine, 2002

"Stacy Glen is a man I'd go out of my way to see. . ."
-- Judith Pellowe, The Hippo Press, Manchester, NH
UPCOMING:
"Pretty in Pink" Cabaret Date Night
Featuring Will and Julie Snyder
with the Stacy Glen Trio
Saturday, Feb 14, 2015
INFO HERE
TIX HERE


RECENT APPEARANCES:

Hauck/Grae
Wedding Reception
UU Montclair, NJ
August 9, 2014
w/The Haucktones

Opening for Glenn Kidder,
Jon Rounds, and Randy Hughes
at Webster's
Saturday, July 12, 2014
SHOW CANCELLED
More Info Here

Webster's Bookstore Cafe
Sunday Brunch Buffet!
May 11, Mother's Day!


An Evening With Aphrodite
Play reading w/original music
Thursday, 5/29, 7:30 PM
417 Adams Ave., State College PA

Saturday, March 22
Solo original set, 10-11 AM
Maple Harvest Festival
Shaver's Creek Environmental Center

SOZO Institute of the Arts Presents
L-O-V-E, A Valentine's Day Cabaret
Featuring Will and Julie Snyder
With The Stacy Glen Trio
Fri., February 14, 6:30-9:00 PM, KeyCentre

Saturday, January 25, 2014
Forbidden Valley: Living La Vida Local!
Buffet Dinner and Singalong
Nittany Lion Inn
Tix/Info at: The Pamelapolis






LISTEN!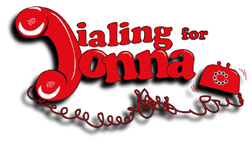 New Musical, Dialing for Donna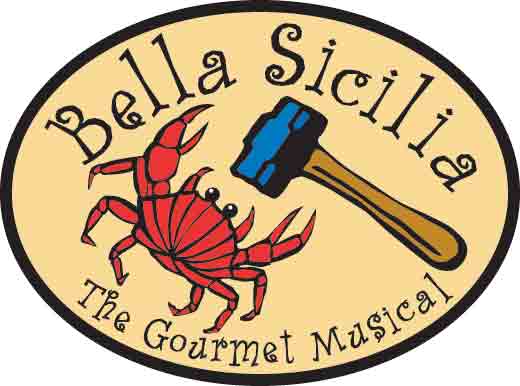 Bella Sicilia:
The Gourmet Musical (2004)
"Melodious. . . Nice work!"
-- Peter Filichia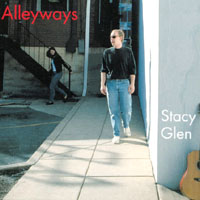 2001 CD Release:
Alleyways

2002 Demo Collection:
Back Alleys


MORE!

RACHEL POLANSKY
Q+A WITH STACY